How to install P5 with T-Mobile internet?
Recently, we received some feedback that the T-Mobile SIM cannot work properly with P5. Please upgrade the firmware and configure the below settings to make it work.
Step 1: Open a web browser and go to http://cudy.net or http://192.168.10.1. Use "admin" as the password to log in.
For details, please refer to How to log into the web interface of Cudy Router?
Step 2: Go to Advanced Settings->Firmware to upgrade the latest firmware.

​
Step 3: Advanced Settings-> IPv6 to enable IPv6 and select '464XLAT', Save & Apply.
Step 4: Go to General settings->Cellular->APN, set as below:
Network mode: Auto
PDP type: IPv4/IPv6
APN profile: Manual
APN: fast.t-mobile.com
TTL: 65
HL: 65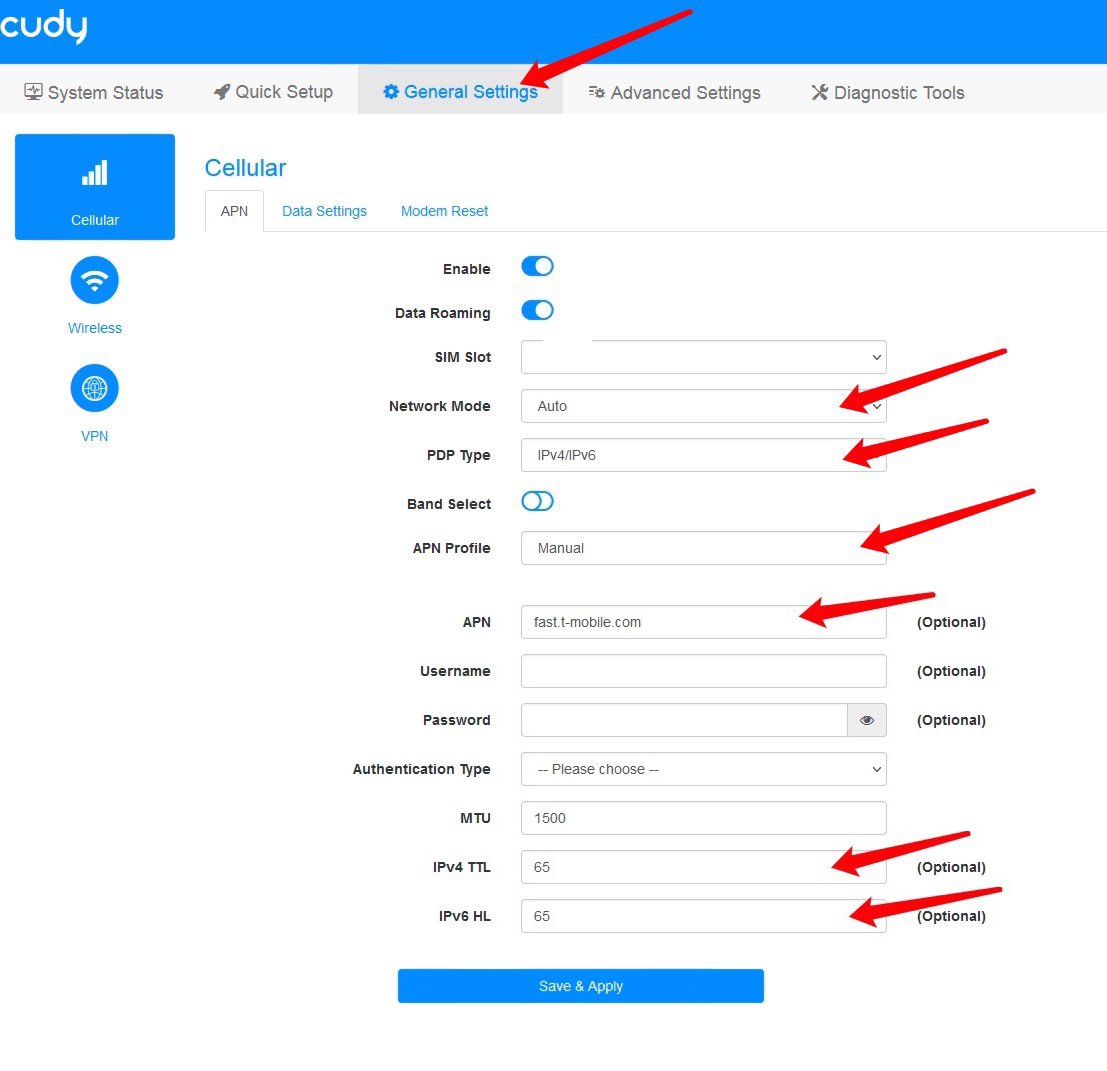 Step 5: Save & Apply, wait about 5 minutes, then check the connection. If it still doesn't work, please contact support@cudy.com with the system log file.