How to build a whole home mesh network with Cudy product?
Cudy Whole Home Mesh system is built to eliminate dead zones and to provide uninterrupted Wi-Fi throughout your home. This article will guide you to build a mesh system step by step.
Preparation:
1. Ensure you own at least 2 Cudy products.
2. All Cudy products support mesh technology: Home Mesh-Cudy official website
3. Firmware is up-to-date: Download Center (cudy.com)
4. Take them in the same room during configuration.
5. Reset all your Cudy products to factory default settings. (With the Power on, press and hold the RESET button with a pin for 6s, then release.)
6. Set up your primary router and make it connect to the internet.
Here we take M1800 and WR2100 as examples:

Step 1: Open a web browser and go to http://cudy.net or http://192.168.10.1. Use "admin" as the password to log in.
For details, please refer to How to log into the web interface of Cudy Router?
Step 2: On the System Status page, click on the "+" button.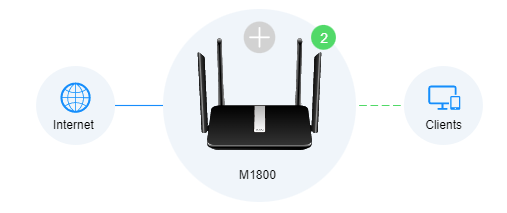 Step 3: Press the WPS button on the M1800 and then press the WPS button on WR2100.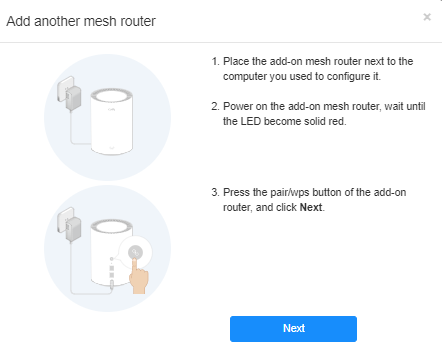 Main mesh unit: Flash white
Add-on mesh unit: Flash white and red alternately
Step 4: It will go to "Scanning", then " Connecting".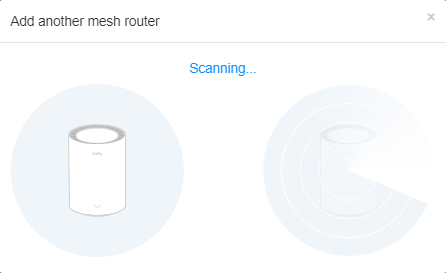 Step 5: Wait until the System LED of the add-on router turns into solid blue, then relocate WR2100.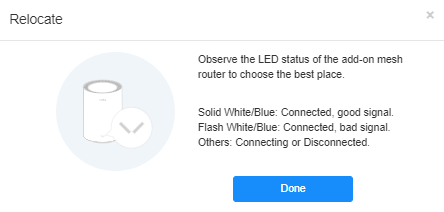 Step 6: Success and enjoy the mesh network.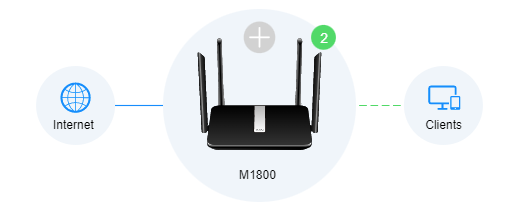 Note:
1. 4/5G router can only be set up as a Master mesh unit.
For example:
| | | |
| --- | --- | --- |
| Main Mesh Unit | Satellite Mesh Unit | Available |
| LT18 | LT500 | X |
| X6 | LT18 | X |
| LT18 | X6 | √ |
| X6 | M1800 | √ |
2. You will not able to log into the web interface of the add-on mesh router. If you want to change settings, please click on System Status->Mesh.