How to upgrade the firmware of Cudy Router?
1. Download the latest firmware from https://www.cudy.com/download

2. Unzip the file you download

3. Power ON Cudy device, wait for LED become solid.

4. Connect to Cudy's network via WiFi or Ethernet.

5. Open a web browser and go to http://cudy.net or http://192.168.10.1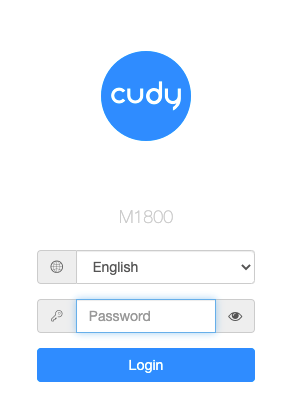 6. Use admin as password to login

7. Go to Advanced Settings -> Firmware, Choose the firmware you unzipped to upload.


8. Waiting 5 minutes for the router restart.