Cudy's Factory Passing BSCI Audition Confirms Company's Pledge on Achieving Its Social Responsibility
Shenzhen, China — Cudy is pleased to announce that its affiliate manufacturing company, "Duohao," has successfully passed the Business Social Compliance Initiative (BSCI) audit. Along with the previously acquired ISO 9001 and 14001 certificates, these documents confirm Cudy's commitment to providing customers with the highest level of products while adhering to our pledge to ensure that factories operate in accordance with social and environmental standards.
The BSCI is a global system that enhances social and environmental standards in supplier factories, guaranteeing that businesses function in an ethical and sustainable manner. The BSCI audit encompasses various areas, including health and safety, working hours, child labor, discrimination, and freedom of association.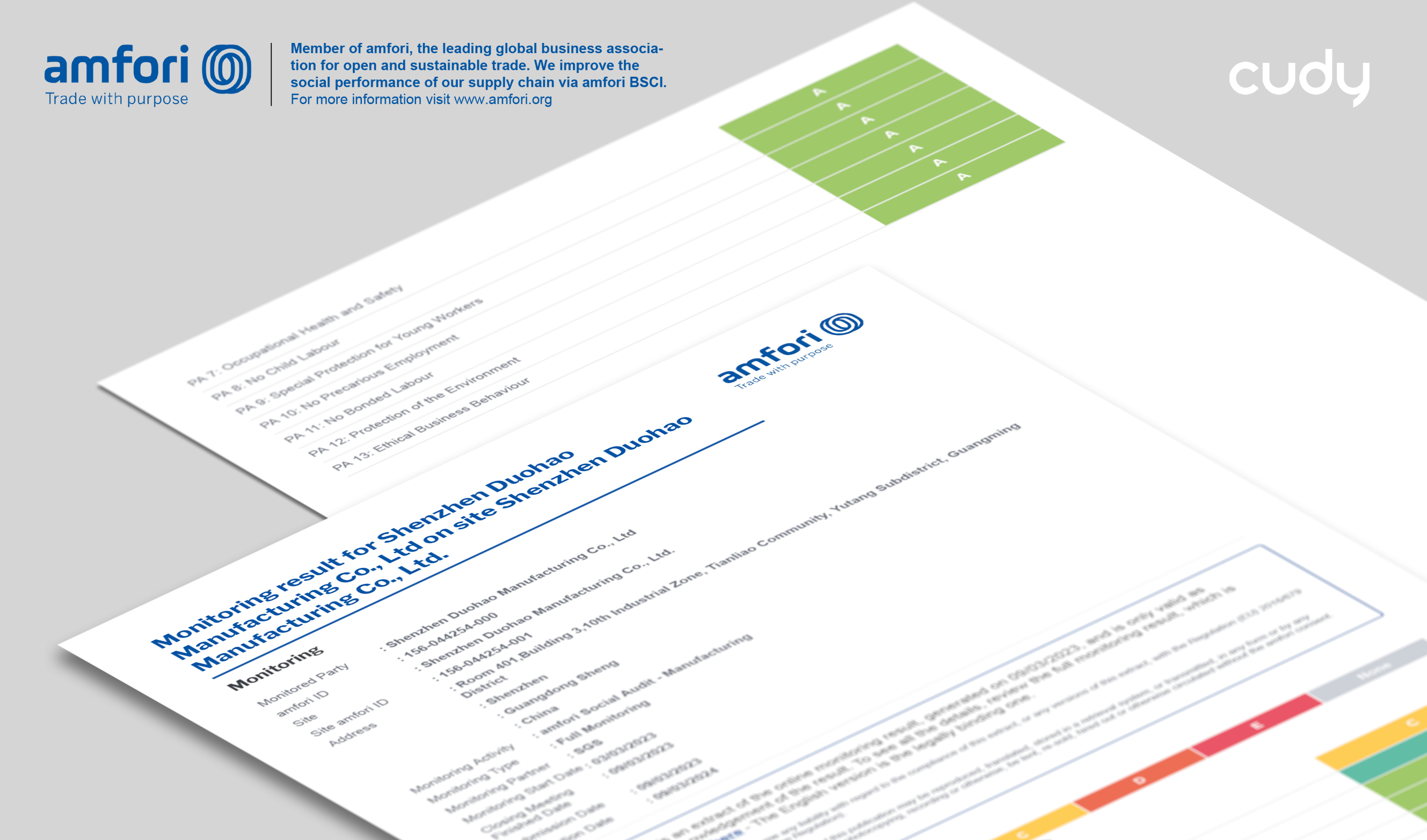 According to the report, Cudy's factory received A level rating in the below criteria:
The Rights of Freedom of Association and Collective Bargaining
No Discrimination
Fair Remuneration
Occupational Health and Safety
No Child Labour
Special Protection for Young Workers
No Precarious Employment
No Bonded Labour
Protection of the Environment
Ethical Business Behaviour
About Cudy
Founded in 2018 and headquartered in Shenzhen, Cudy is a highly competitive tech-driven company in the R&D and manufacturing of wireless and networking products. The product portfolio covers Wi-Fi Mesh Routers, OpenWRT Routers, Repeaters, 4/5G CPE Routers, PoE, Switches, and Smart Home IoT Devices.
PR contact: pr@cudy.com
LinkedIn: https://www.linkedin.com/company/cudytech/
Facebook: https://www.facebook.com/people/Cudy/100089708302205/