Cudy Exhibits at Hong Kong Global Sources Show
Hong Kong, China— On Oct 11, 2023, Cudy unveiled its highly anticipated booth at the Hong Kong Global Sources show, showcasing the latest and diverse offerings. During the first day of displaying, numerous clients paid their visits and had engaging discussions with the sales and product experts. Inquiries were diligently addressed, and technical questions were expertly answered, cementing the success of Cudy's presence at the event.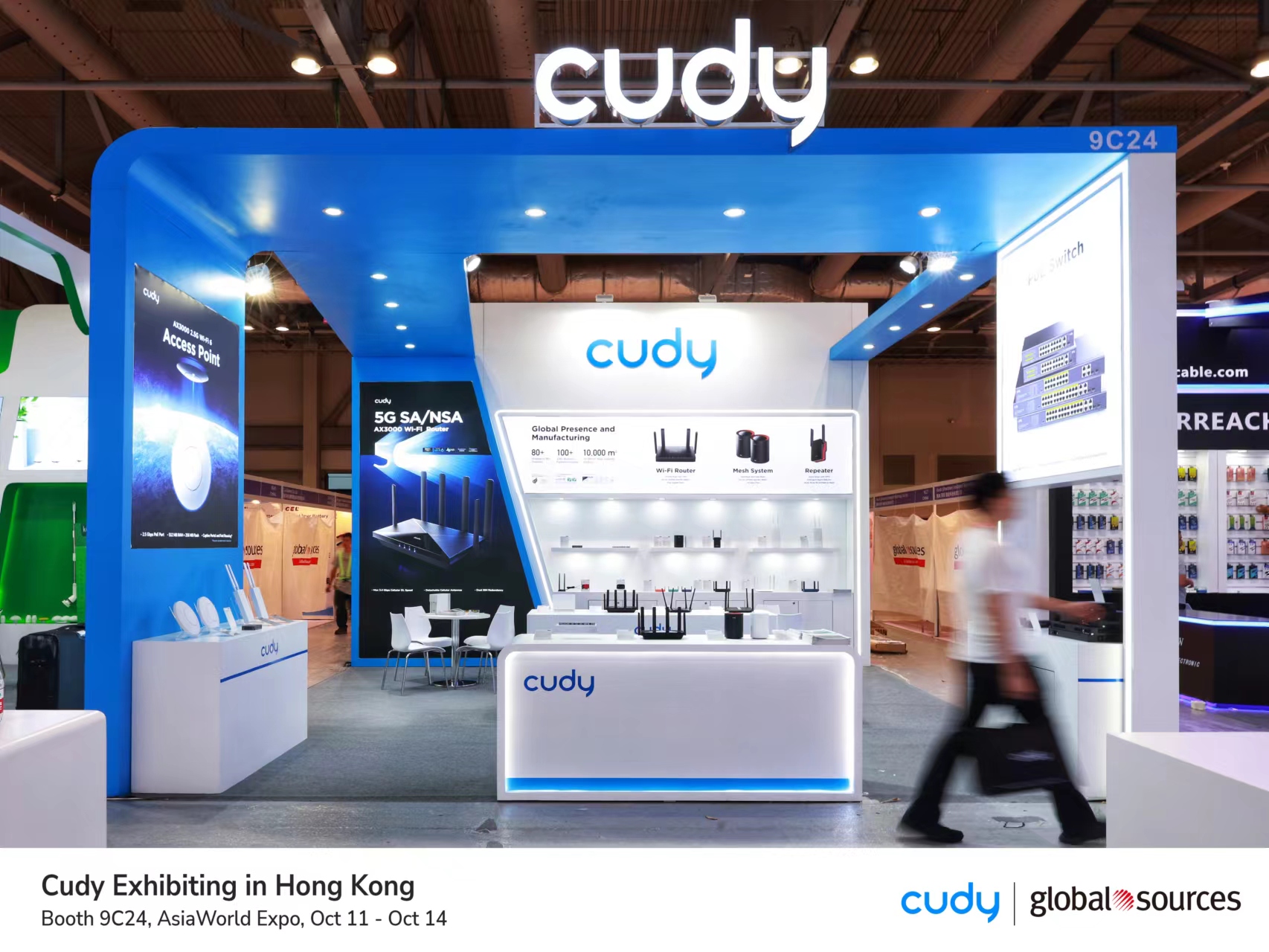 The displayed products and categories include
AX3000 AX1500 AC1200 N300 Wi-Fi Routers

AX3000 AC1200 Mesh Wi-Fi Systems

Travel Routers

Dual 4K / Dual 2K Docking Stations

4G 5G Routers (with Voice), Outdoor 4G Routers

AX3000 AC1200 AP and Outdoor AP

VPN Router and AC Prototype

5/8-Port Unmanaged Switches

PoE Switches

PoE Adapters/Extenders
We would like to partners being part of this event, and we want to extend our appreciation to those who shared the market information and product advice.
Cudy keeps looking for global partners and we welcome more guests to visit in the coming days.
About Cudy
Founded in 2018 and headquartered in Shenzhen, Cudy is a highly competitive tech-driven company in the R&D and manufacturing of wireless and networking products. The product portfolio covers Wi-Fi Mesh Routers, OpenWRT Routers, Repeaters, 4/5G CPE Routers, PoE, Switches, and Smart Home IoT Devices.
PR contact: pr@cudy.com
LinkedIn: https://www.linkedin.com/company/cudytech/
Facebook: https://www.facebook.com/people/Cudy/100089708302205/