Cudy to Showcase Latest Products at Global Source Hong Kong Spring Show 2023
Shenzhen, China – Cudy is excited to announce its participation in the Global Source Hong Kong Spring Show 2023. The event is set to take place from April 11-14, 2023, at the Asia World-Expo in Hong Kong.
During this event, Cudy will be showcasing its latest lineup of networking products, which includes new 4G routers with voice and eSIM functions, new AC1200 router, new Wi-Fi 6 Access Point with 2.5G port, mesh Wi-Fi systems, repeaters, PoE switches and accessories, and network adapters.
At the event, Cudy's team of experts will be available to answer questions about company products. Attendees are welcome to visit Cudy at 8F38 at the Asia World-Expo to learn more about the latest networking solutions and technologies.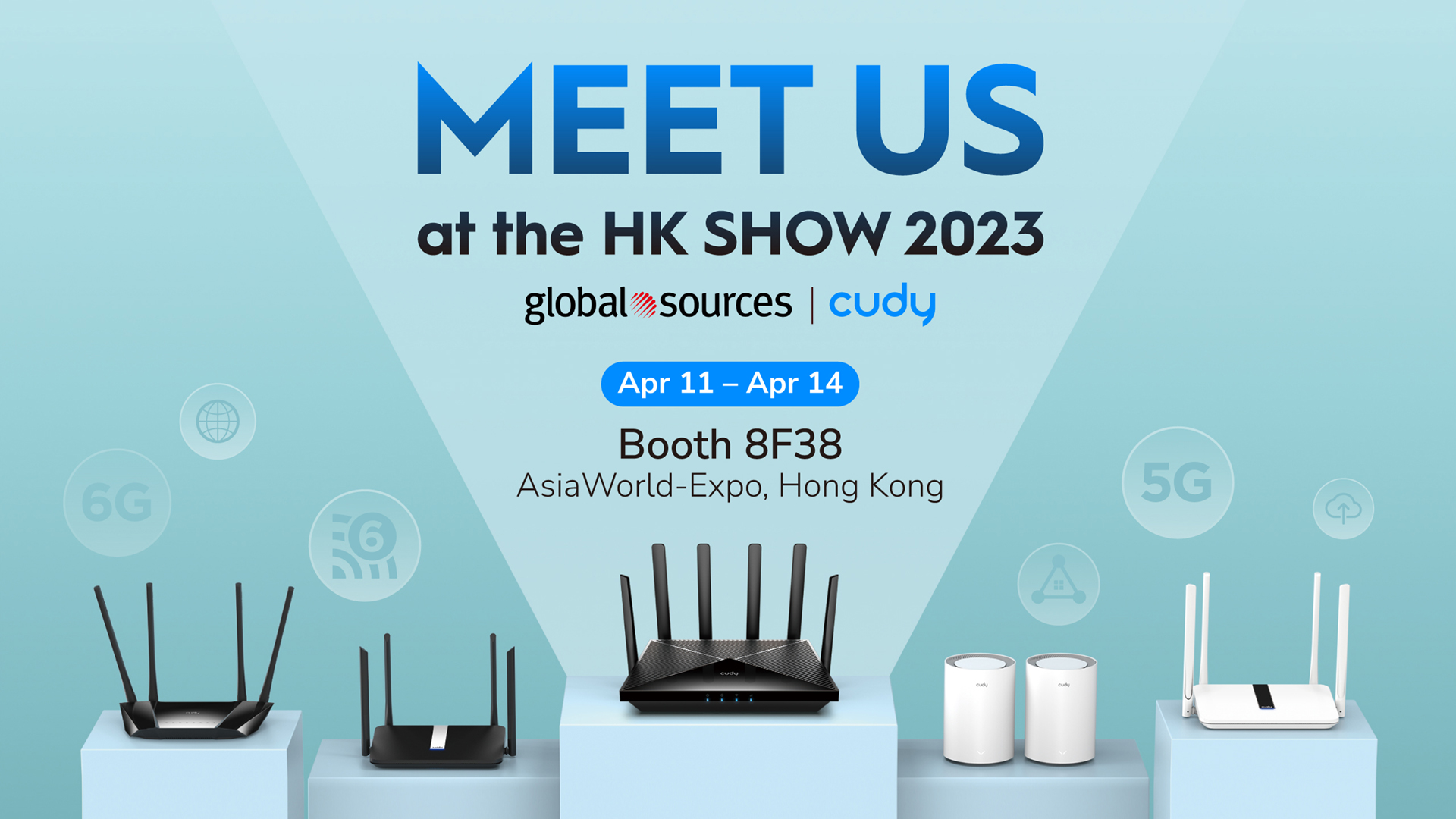 About Cudy
Founded in 2018 and headquartered in Shenzhen, Cudy is a highly competitive tech-driven company in the R&D and manufacturing of wireless and networking products. The product portfolio covers Wi-Fi Mesh Routers, OpenWRT Routers, Repeaters, 4/5G CPE Routers, PoE, Switches, and Smart Home IoT Devices.
PR contact: pr@cudy.com
LinkedIn: https://www.linkedin.com/company/cudytech/
Facebook: https://www.facebook.com/people/Cudy/100089708302205/