New emulator page allows customers to try the software before purchase
Shenzhen, China — Many Cudy customers have expressed interest in previewing the software interface to gain a comprehensive understanding of the product. Today, we are introducing a new emulator webpage to our official website. This page allows customers to experience the functions of our software before they make a purchase. With this hand on exploration, our customers can quickly confirm the details of the functions they are interested in, helping them make more informed decisions about the products they want to buy.
Note: if you encounter any password input within the emulator page, type anything and click next to proceed.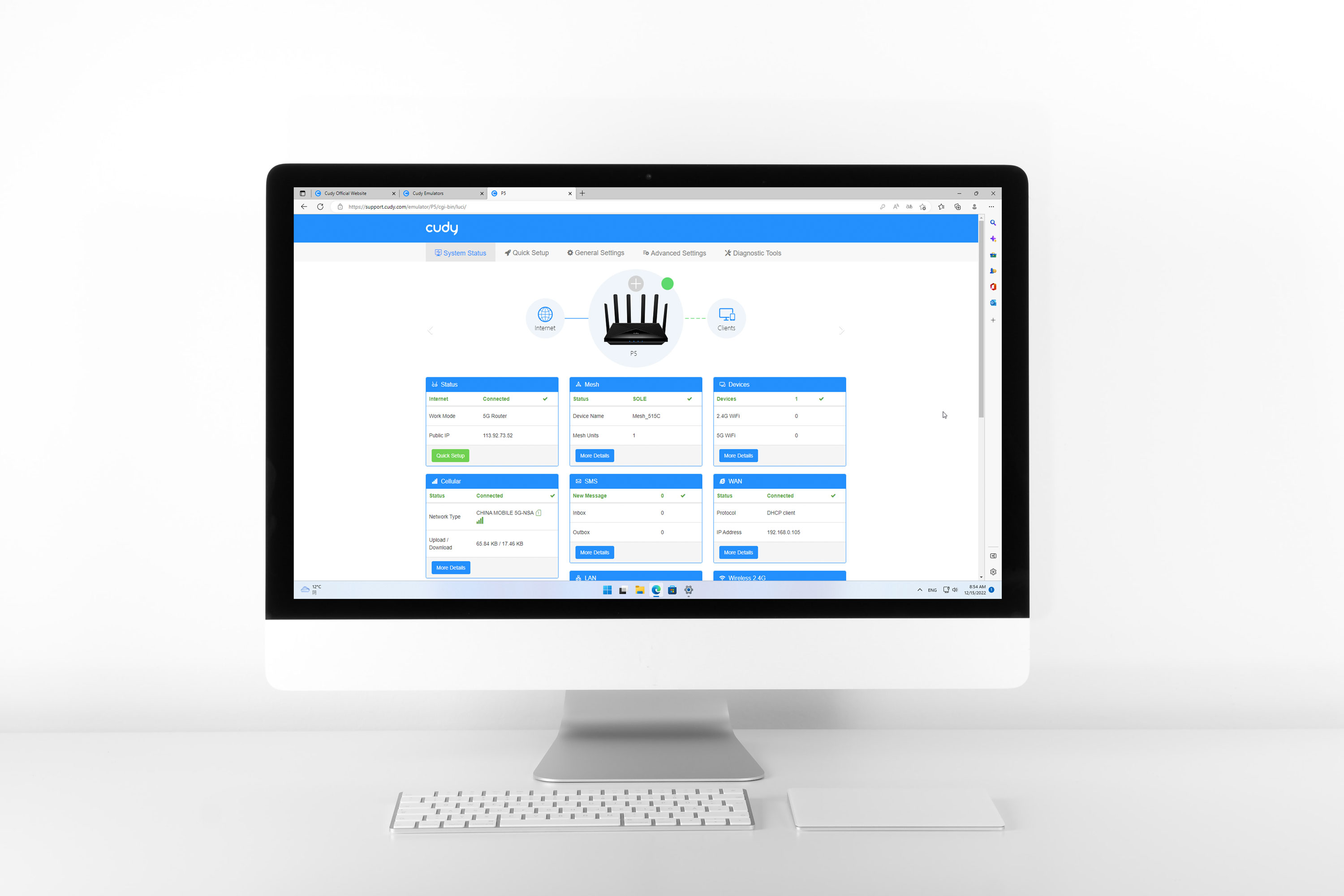 Our emulator webpage offers an intuitive interface that allows users to navigate and explore the functions of our software easily. The emulation is designed to be the same as the real software, giving users a realistic experience of what they can expect from our products. Now we have added our most popular models on the platform, and we will be regularly adding emulators for new products as they are released. Cannot see the models you want? Press contact us and we will make your requested model online sooner.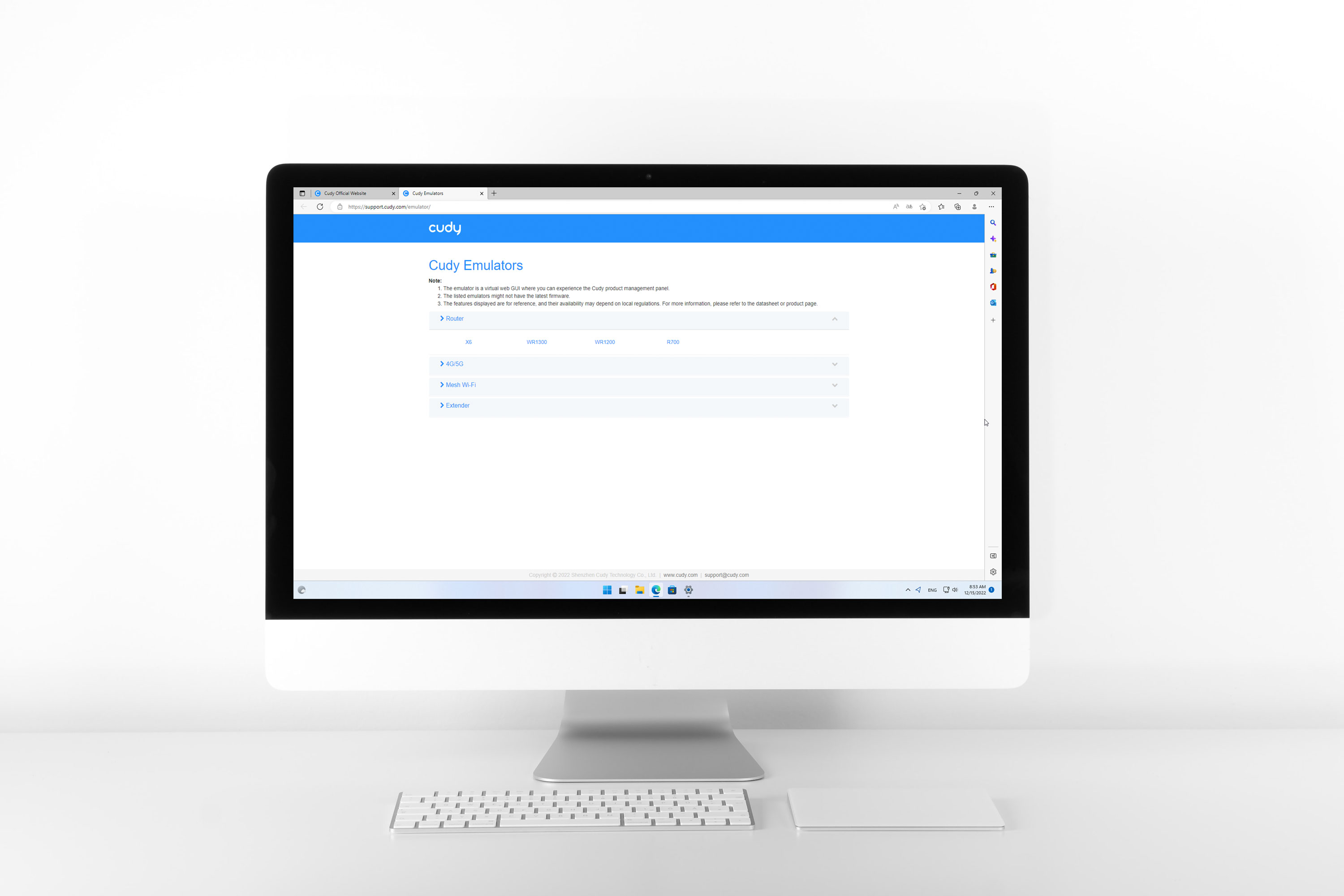 We are committed to providing our customers with the best possible experience, and we keep improving our website. Want to stay informed of updates of Cudy? Feel free to follow our Cudy LinkedIn account for the latest news and updates.
Contact: pr@cudy.com