How to assign a static IP for my device on Cudy router
Step 1: Open a web browser and go to http://cudy.net or http://192.168.10.1. Use 'admin' as a password to log in.
For details, please refer to How to log into the web interface of Cudy Router?
Step 2: Click Advanced Settings -> DHCP in the Network section.
Step 3: Choose 'Static Leases', click Add to append one entry to the list.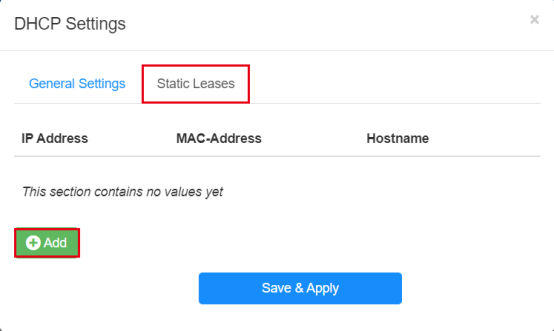 Step 4: Select the device you want to assign static IP in the MAC-Address drop-down list and input the IP address in IP Address column. (For example: 192.168.10.100 in this case)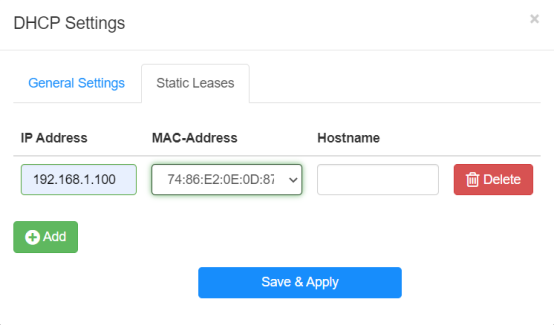 Step 5: Save & Apply the settings.
You can go to System Status->Devices to check if the IP Address changed successfully or not.

The IP Address release time can be changed in DHCP. Or you can disable and enable the Wi-Fi or unplug and plug back the Ethernet cable to release the IP Address manually.