How to set up Wireless Router mode and 4/5G Backup on Cudy LTE Router?
Cody LTE router has LAN/WAN port, so we can alter the port working mode and use a 3G/4G network as the backup solution for internet access. When the LAN/WAN port works as WAN mode, the router will connect to the 4/5G network if the original network service fails.
Common network topology:
Step 1: Make sure the 4/5G network already setup successfully.
Step 2: Connect your router's LAN/WAN port to the modem or the network port.
Note: Please ensure you already have a modem or your internet is from an Ethernet outlet which provides the internet for you.
Step 3: Open a web browser and go to http://cudy.net or http://192.168.10.1. Use "admin" as password to log in.
For details, please refer to How to log into the web interface of Cudy Router?
Step 4: Go to Advanced Settings->LAN/WAN Switch.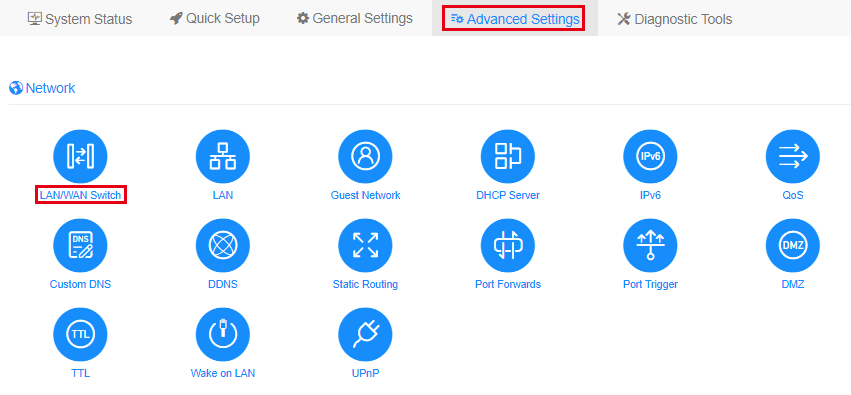 Step 5: Click "Switch to WAN", then the router will reboot and apply the settings.
Step 6: When the configuration is finished, you will see the status below in System Status page.